Protect your home, business, or real estate investments with help from the Weed Law Group.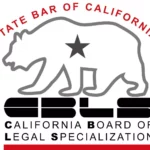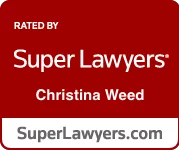 We specialize in taxation and assist clients with income tax planning and preparation, for individuals and businesses, as well as estate planning, including wills and trusts.  Allow a skilled tax lawyer to help minimize your tax burden.
"Christina, quite simply….SAVED MY LIFE! She is brilliant and has a heart of gold!
After losing my husband and house I owed the IRS thousands and thousands. She walked me through the process. Negotiated with them like a ROCK STAR! And saved me from bankruptcy. She handled my next huge problem with the IRS the next year just as well.
She is worth her weight in solid gold. REALLY knows her stuff and is fearless in fighting for her clients. This widow is financially solid now because of Christina's guidance. I HIGHLY recommend you seek her out."
Trudy
Why choose Weed Law Group for for tax law & estate needs?
Clients should absolutely work with us because of our expertise is tax law! Tax law touches everything: business, estate planning, settlements in litigation, households, families, and really everything else – especially in California but also nationwide.
We offer one-of-a-kind legal services because of this expertise without charging thousands of dollars per hour as large international law firms do. Our team is trained to pay attention to every, little detail as part of our commitment to providing our clients the best legal services possible.
Weed Law Group, PC Tax Attorney in Walnut Creek
The Weed Law Group is a top source for anyone needing a tax attorney or estate planning attorney. A tax attorney can work with you to help resolve tax audits and tax examination situations. If you need federal and CA state tax appeals in Walnut Creek, we can help. We also offer assistance for all your estate planning needs. An estate planning lawyer from Weed Law Group can help ensure that your estate is in order, which may include drafting a new will or creating a trust to provide for your beneficiaries.​
Tax Controversies
If you are currently dealing with a tax audit or any other tax controversies, get a hold of us as soon as possible. We can assess your tax situation and help you determine the best course of action.
Civil Litigation
If you are facing a civil lawsuit, it helps to have an attorney looking out for your interests. We can help with each stage of the civil litigation process. We can also assist those wishing to file a civil complaint against another party. Allow us to review the situation to determine whether you have a case.  We fiercely advocate for our clients.
Estates, Wills, and Trusts
Estate planning often involves the creation of wills and trusts, as well and financial and medical durable powers of attorney, to ensure that your final wishes are carried out. You can plan for the distribution of your assets to your loved ones, which can limit their burden after your passing. In addition, as tax lawyers, we are uniquely qualified to advise you on income, estate, and gift tax planning. We can also assist with preparing estate and/or fiduciary income tax returns. In addition, if you need assistance with the management of your trust, we will assist you.